Splash Pad will be open from Saturday, May 27 through Labor Day, September 4. Hours of operation are 11AM to 7PM.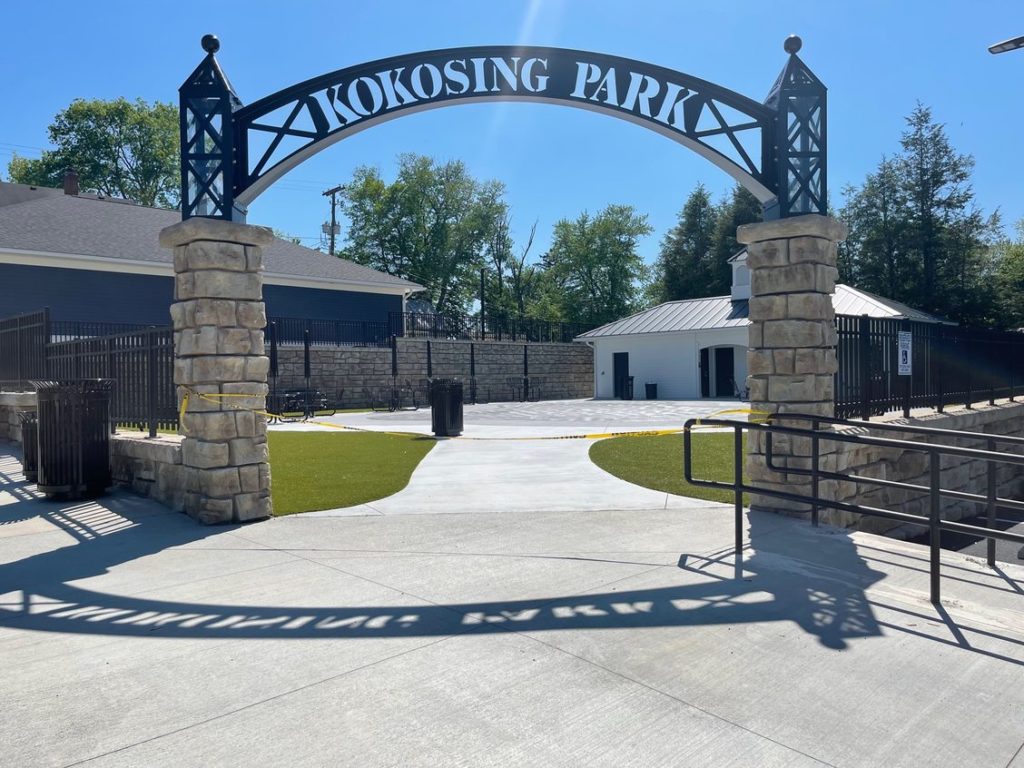 Kokosing park consists of a 1,200 square foot splash pad, public restrooms, decorative retaining walls, artificial turf, tables and seats with shade umbrellas, park benches, new landscaping, new decorative street and security lighting, new sidewalks, a totally reconstructed parking lot, and much more – all at no cost to the local taxpayers!
Kokosing Splash Park was made possible through hundreds of generous individual and corporate contributions from donors throughout Knox County and beyond. With the oversight of the Knox County Foundation, the Splash Park was built at no cost to the local taxpayers. The Village's Service Department and the Fredericktown Recreation District will partner in operating and maintaining the Kokosing Park.
Please help us keep the park safe and secure for patrons of all ages. We will continue to provide updates with more information regarding the park in the future. We are looking forward to seeing the community enjoy Kokosing Park for decades to come!
---
To save energy and to save unnecessary wear and tear, the splash pad at Kokosing Park is on a push button sensor, so the water only comes on as needed, rather than pumping all day.
To start the splash pad water during the operating hours of 11 AM to 7 PM, please press the button on the floor on the south-east side of the splash pad that is lit up in red. The button will turn green for a few seconds, then go back to red. Wait for 30 to 45 seconds and the splash pad water will start. If water does not come on, press the button again. The splash pad will run for 15 minutes and automatically shut off. Please press the red button again to restart it.
---
In order to keep patrons of all ages safe, we ask that all users of the park abide by these simple rules, which are posted at the park. The following is an overview of the rules:
• In case of an emergency, use the Red Emergency Phone located on the left front side of building to call for help.
• Understanding and following all the rules are your responsibility.
• There is no facility supervision. Minors must be supervised; parents/guardians are responsible for the behavior of their children.
• Failure to obey rules may result in a loss of park privileges and may even result in temporary closure of the park.
• No running, rough play, or fighting.
• No food or drink allowed on splash pad water area.
• Children who are not toilet trained must wear a swim diaper.
• Do not drink the splash pad water.
• No smoking, vaping, tobacco, or alcohol in the park.
• Animals, bicycles, skateboards, and motorized vehicles are prohibited in the park.
• Please clean your area and put trash in containers prior to leaving.
• Please be considerate and share with others, as seating is limited.
• To report damage to park or issues with restrooms, call 740-694-9010 during business hours.