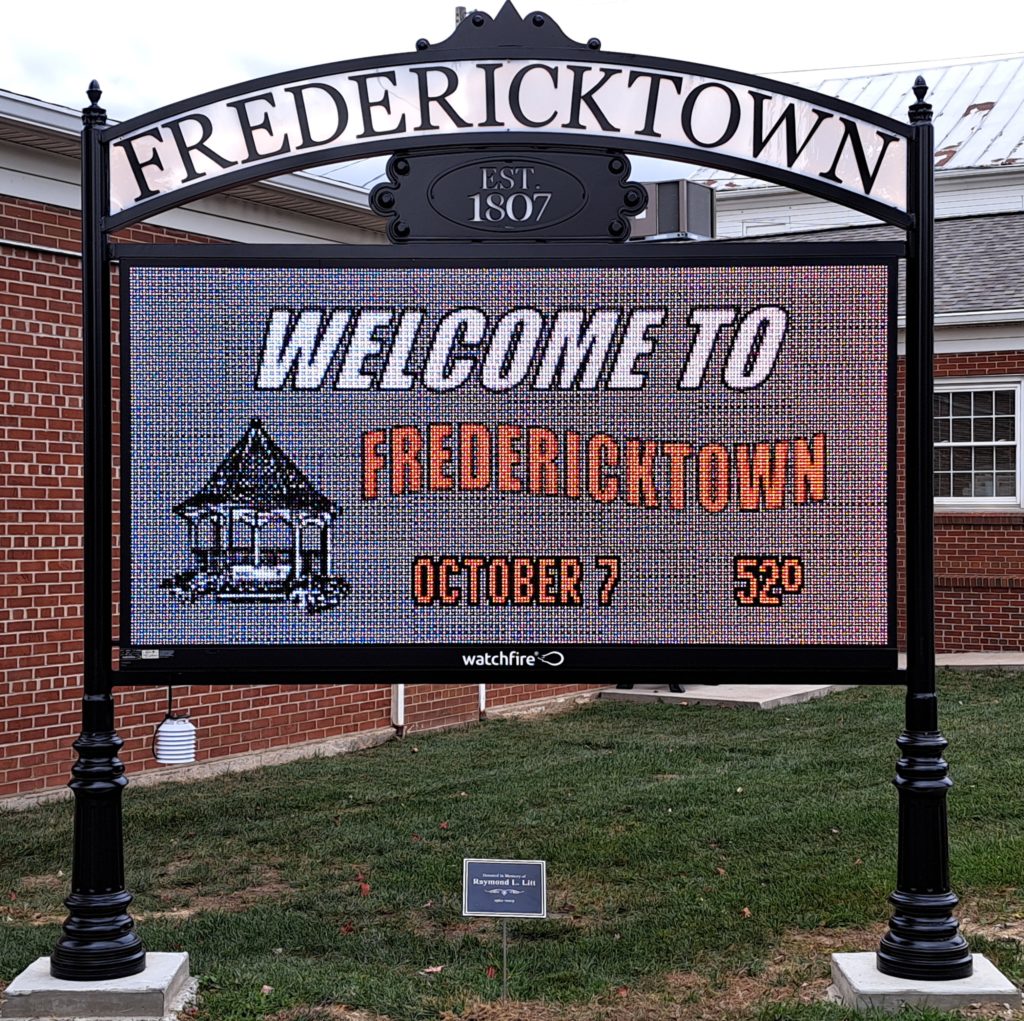 Please read this policy before requesting information to be placed on the electric message sign.
Purpose:
To establish rules regarding requests for information placed on the electronic message sign.
Policy:
Village sponsored messages may be requested to be placed on the electronic message sign by completing and submitting the "Electronic Sign Message Request Form" located on the village website.
The electronic message sign is available to non-profit community and civic groups. The sign will be used primarily to provide messages that have a village-wide impact for events or activities that are open and available to the public. Messages will be displayed for a maximum of 2 weeks prior to the program or event date and then will be deleted. Messages may be edited for clarity and conformity to the requirements of the media. A designee from each of the following organizations will be given priority when selecting messages to be posted on the electronic message sign:
Messages for the Village of Fredericktown
Messages from Local Emergency Organizations (EMS, Police & Fire Departments)
Messages from the Fredericktown Local School District
Messages from the Fredericktown Recreation District
Messages from the Fredericktown Community Development Foundation (FCDF)
Community events and messages sponsored by non-profit organizations such as:

Blood drives
Local youth league/organization sign-ups
The following messages will NOT be permitted to be posted on the electronic message sign:
Promotion of private businesses or the sale of goods or services
Promotion or advertising of political, factional, or religious viewpoints.
Personal messages, including but not limited to birthdays, graduations, retirements, anniversaries, and thank you messages.
False, misleading, or deceptive messages.
Messages expressing discriminatory viewpoints.
Events open only to members of an organization.
Messages advocating the consumption of alcohol, tobacco, or drugs.
Material that may violate an individual's privacy
The village has the sole discretion to accept or reject the organization making the request and/or the content of the message, as well as the ability to alter the text accordingly to fit the sign design. In the event there are several requests for any given time period the requests will be posted on a first come – first serve basis.
In the event of an emergency, the village has the right to suspend all messages and use the sign for emergency purposes only.
Responsibility:
It is the responsibility of the village municipal office to manage and submit messages to the electronic message sign. If there are any questions regarding whether or not a group requesting use of the sign is authorized per this policy, or regarding the content of a message, the village mayor will make a decision regarding the request.
Policy adopted by Village of Fredericktown Council on October 3, 2022.
---